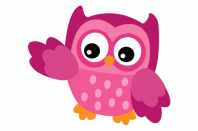 Welcome to Ollie Owl Day Nurseries!
We are a family owned, vibrant nursery offering your child a caring, home from home environment. We offer high quality day care for children from 3 months to 5 years, treating each child as a treasured individual.
About Ollie Owl nurseries
Nursery camera
Our playrooms and outdoor areas are equipped with live streaming cameras.
Range of sessions
We offer a range of sessions including half day, full day and school hours (8:30-3:30) sessions. We also offer term time only care.
Family run
Ollie Owl is a family run nursery, operating since 2014. We are open in two locations, Chesham  and Amersham.
Stay connected
Stay connected through our interactive Famly app. View parent updates, events, invoices and your child's journey all in one app.
Outdoor play areas
Both our nurseries have exceptional outdoor spaces for the children to explore, learn and develop in.
Long opening hours
We are open 7:30 am – 6:30 pm weekdays.
Please contact us to arrange a visit – we will be happy to show you round and answer all of your questions.

2 year old funding offered
3 & 4 year old universal and extended funding offered

Vouchers & Tax-free childcare
Tax-free childcare scheme registered
Childcare vouchers accepted
Gareth Davies, August, 2020
Gayhurst School Headmaster
As parents who both work in education, we were keen that our daughter attended a setting that would prepare her suitably for starting school. We cannot be happier with her progress at  Ollie Owl. She received great care and support and we were fully satisfied with the staff and setting. As one of the oldest children in the setting she was taken on academically, gaining confidence and a good knowledge of letters and numbers, also leaving being able to write her name independently. She received a warm welcome each morning and we were always informed about her day on collection – the staff are truly caring and know each child very well.  She is so ready for school and for this we are thankful to all the staff at Ollie Owl for their contribution to her development. We don't hesitate to recommend Ollie Owl as a great environment for your child.
Amersham Nursery
Amersham Parent, August 2020
My 3 year old girl absolutely loves Ollie Owl. From the minute she started they made us feel very welcome and she settled in so quickly, with a smile at the end of each day. There's frequent updates on development and what activities she's joined in on. And a verbal run down each day from her key carer of what her day has entailed. I love the fact that if I want to see what she's up to, I can access the cameras to ease my mind. Every morning and evening you are greeted with smiling faces and they totally live up to the vision of a safe and caring home from home environment, I can't recommend them enough. Thank you Ollie Owl
Amersham Nursery
Chesham Parent, July 2020
You're all doing a great job and I appreciate all you do for my Son. With regards to COVID-19, I really felt you guys went above and beyond with the measures implemented and the clear communication of said measures was great. Many thanks
Chesham Nursery
Chesham Parent, August 2019
My son went here for just short of 2 years and it has been the best nursery he has attended by far. Everyone was incredible, personable, kind and caring towards my child and I felt content knowing he would be taken care of so well while I worked. Would 100% recommend.
Chesham Nursery
Chesham Parent, May 2018
Our whole experience at Ollie Owl has been positive. From fantastic settling in sessions which put all of us at ease and allowed our son to feel comfortable; to an excellent range of activities which have built on his confidence. The nursery excels in it's family atmosphere and I feel happy every day I drop my son off as I know he is in the best place possible. Sometimes he even cries when he has to come home!
Chesham Nursery
Chesham Parent, May 2018
A warm, loving, fun and stimulating environment for babies through to pre-schoolers. We've been so happy from day one. It's safe and has the highest standards of care and early years education.
Chesham Nursery
Chesham Parent, July 2016
My daughter loves the staff and the setting! They really do make an effort with each child and she has been there for over a year.
Chesham Nursery
 Chesham Parent, August 2014
 Friendly, caring staff. Great facilities. Safe, creative and fun activities.
Chesham Nursery